2017

CURAÇAO BUSINESS POINT CONFERENCE

MARCH 6TH
2017

CURAÇAO BUSINESS POINT CONFERENCE

MARCH 6TH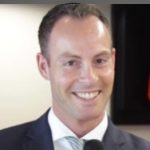 Executive Director of Holland House Colombia
Graduated in Technical Business Administration (Rotterdam University of Applied Sciences, 2003) and Intercultural Communication (Utrecht University, 2007, honours cum laude), Jan Willem van Bokhoven has been active in Dutch-Latin American business relationships for 15 years.
He started his career as a consultant at TRANSFER Latin Business Consultancy, where he became Director for Latin America shortly thereafter and continued until June 2013. In this period he led diverse trade missions to Latin America, set-up various branches in Latin America, and supported over 750 European organizations in a wide variety of sectors in their objective to increase business relations with Latin America.
In July 2013 he was appointed as Executive Director of the Holland House Colombia, which functions as a public-private 'matchmaking centre', designed to promote trade, investment and provide advice to Dutch as well as Colombian organizations. In the past years he has been responsible for the market entry strategy of various Curacao entrepreneurs in Colombia.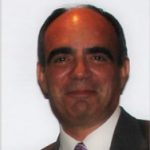 Managing Director Quara Argentina S.A.
A member company of Quara Group
Leo Colombo is a Chemical Engineer with more than 30 years of experience in R&D, QM & Conformity Assessment and Innovation. He started his career in the Iron & Steelmaking industry and after a fellowship in France, sponsored by UN and OAS, he was successively appointed to be Laboratory Chief, Pilot Plant Manager and Senior Researcher in a National R&D company.
Between 1992 and 1997 he continued his career in Canada as Quality Management System Manager for Grace Dearborn Inc., Canada and then as Total Quality Manager for Canada and Latin America of ICI Explosives, leading the implementation and certification process of several plants and sites in Canada, USA and Latin America.
In 1997 he moved back to Argentina to take office as Manager of the MS Certification Division of the IRAM, the National Standardization and certification body, becoming the Certification Director a few years later. As such he was deeply involved with IQNet where he was a member of the Board from 2000 till 2006 as VP of the Board, Cair of the Constitution and Policies Committee as well as Deputy Secretary General during the year 2006.
In the year 2005, in partnership with colleagues he founded Quara Group a Training and Consulting Company focused in MS and Conformity Assessment matters. Leo is an experienced consultant and tutor with working experience in more than 30 countries of Europe, Africa, North, Central and South America and the Caribbean region.
Leo has quite an experience in the standardization world, he is a member of the ISO/TC 176 since 1997; he actively took part in the revision of ISO 9001 carried out in the years, 2000; 2008 and 2015. He was Chair of the ISO/TC176 Spanish Translation Task Group from 1997 till 2003 and Chaired the Argentinean National Quality Committee for 7 years. He is member of the ISO TC279 Innovation Management since its creation in 2013 and convene WG1 developing the future ISO 50501: Innovation Management System; he is also member of TC309 Corporate Governance and took part in the PC 278 Anti-bribery Management System.
Leo is Quality Auditor and Quality Manager certified by ASQ, a proud father of three sons and one daughter and a happy grandfather.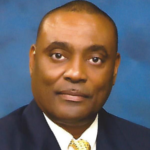 President, Caribbean Institute of Certified Management Consultants
Donald Demeritte is the newly elected president of the only Caribbean organization that provides professional development support to consultants. He is domiciled in The Bahamas and is a business strategist consultant, who provides consultancy services throughout the region. He is recognized as an 'innovator' and 'change agent', often drawing upon his practical work experiences and energies to generate solutions and spur broader discussions. A collaborator and 'results driven' person, he sees regional cooperation and sharing as the precursors to sustainable industry and sectoral transformation.
As a Master Trainer (1 of 4) for Caribbean Export's ProNet Training program, Donald has conducted Business Strategy and Export Marketing (modules) Workshops throughout the Caribbean, specifically, Aruba, Belize, Curacao, Jamaica, St. Lucia,
Trinidad and The Bahamas.
Mr. Demeritte has experience in initiating public dialogue in a variety of areas, including sustainable development, domestic investments, creative industries (handicraft sector) and heritage tourism. A banker by training, his international banking experience includes short and long term assignments in Jersey C.I., Isle of Man, London, Gibraltar, and Guernsey.
He is presently a sitting Board Member of the Central Bank of The Bahamas and Chairman of The Bahamas' Education, Loan Authority.
His consultancy profile incudes:
Public-Private-Partnership Strategist
Project Design, Development and Management
Project Monitoring and Evaluation
Financial Operations & Risks
Business Strategist
Process Re-engineering
Certified Regional SME Trainer
SME Mentoring
B2B Match-Making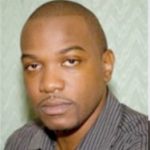 Serial Entrepreneur and Co-Founder of VisionFunder
Adrian Reid is a serial entrepreneur. He's started a marketing strategy and direct marketing company, an import export business in the Netherlands, a schools meals food delivery company in Barbados and is Co-Founder of VisionFunder, the Caribbean Crowdfunding Portal.
He is a seasoned business professional with over 17 years of management consultancy, strategic marketing and business development experience. He holds an MBA with a concentration in Entrepreneurship and Strategic Marketing from the University of Surrey. Adrian has worked with several companies in all through the Caribbean, the United States of America and Ghana, West Africa conducting workshops and providing advisory services to facilitate business growth. Adrian is passionate about spreading a love for business and developing the next generation of business professionals.
In 2010 he was awarded the position as Business Specialist at Apple Inc. to strengthen the business development and marketing of their new strategic business unit by identifying opportunities for growth and expansion in the North American market. This was a multi million dollar market which he helped grow by 150% in over a year. Up until 2009 Adrian managed his own consultancy firm where he focused heavily on the SME sector, training over 1000 entrepreneurs and business professionals in areas of Human Resource Management, Marketing, Strategic Planning, Performance Management, Supervisory Management and general Business Management.
For the past three years, Adrian has worked extensively in the services sector in Barbados, with a focus on improving the global competitiveness of the Creative Industry and ICT respectively. Currently, Adrian works with a seasoned executive team on identifying socio-economic problems in the Caribbean, Latin America and West Africa and building business models to address those problems. VisionFunder is one of those business models developed to address the challenge of access to affordable and appropriate finance for Caribbean people.
Specialties: Strategy, Crowdfunding, Entrepreneurial Development,Management Consulting, Corporate Trainer/Speaker, Strategic Marketing, Business Development, Interactive Marketing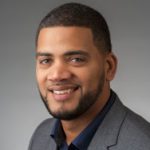 Owner of Antonio Media
John Sandiford, is the project manager, interaction designer and owner of Antonio Media. His company specializes in User Interaction Design, and is a proud member of Founded By All, a creative business hub for creative entrepreneurs in the field of design and engineering based in Strijp-S, Eindhoven.
John was recently awarded the World Trade Center Eindhoven 2016 Young Professional Award.
John was born on the Caribbean island Saint Maarten, but has lived in Eindhoven for over 13 years. After graduating in 2010 in ICT Media Design at the Fontys University, he immediately started his own company Antonio Media. John is a firm believer in co-creation with his clients and has a young team of interns and collaborates with a number of professional freelancers to develop epic User Experiences and Interfaces. His clients consist of both national and international SMEs and multinationals, such as Rockwool Global, ASML and Honeywell EMEA.
John's greatest passion is people, creativity and technology.
What he does? He is a specialist in User Experience & User Interface Design, Online Business Strategy and Project Manager.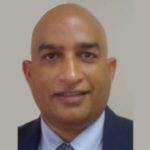 Team Leader and Key Expert on the 10th EDF Funded COSME Project
Dr Michael Seepersaud is a trained Economist and Management Professional with over 30 years' experience supporting the development of SMEs, promoting quality and standards, strengthening supply chains and conducting SME Policy and Legislation studies.
His expertise includes micro finance, sector assessments and formulating country-specific strategies. He has developed, and led the development of, technical standards to promote SME Competitiveness and has promoted Quality Infrastructure value chain throughout CARICOM and the EU Caribbean Overseas Countries and Territories (OCTs).
As a business development consultant, he specializes in providing technical support to SMEs and developing, administering and evaluating SME support programmes. His sector experience covers agro and food processing, agribusiness and light manufacturing and services.
In addition to his academic qualifications, which includes a PhD in Economics, Dr Seepersaud holds a Specialization Certificate in Entrepreneurship (University of Maryland) and a Certificate in "Design Thinking for Business Innovation" (University of Virginia).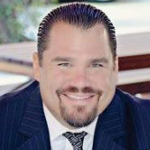 Founder, Executive Director and CEO of BNI Miami-Dade
Jeff Stay is the Founder, Executive Director and CEO of BNI Miami-Dade, the fastest growing franchise business network in South Florida. BNI is the largest referral organization in the world with 160,000+ members in 55 countries doing over 3-Billion dollars in member referral business. BNI Miami-Dade has 27 chapter locations throughout Miami-Dade county, with meetings held over breakfast, lunch and dinner. With nearly 1,000 professional members meeting weekly, BNI Miami-Dade is a top-rated franchise of BNI, known for larger chapters, productive members, an upscale member demographic and well-attended regional events. Jeff currently serves the BNI Foundation as a Foundation Advocate, and on the BNI Franchise Advisory Board (BNI's Membership Committee.) wvvw.bnimiami.com
After over 10 years in corporate life, Jeff was ready to showcase his zeal for entrepreneurship leaving a Fortune 500 company, and six-figure income to launch STAYSUCCESSFUL! From within a century-old remodeled lumber yard corporate office overlooking downtown Minneapolis, STAYSUCCESSFUL provided advanced training and development services for strategic tactical business networking to entrepreneurs, professionals, sales professionals, and organizations. Today the STAYSUCCESSFUL Alumni network features incredible professionals in several key U.S. markets, worldwide access to the premier thought-leaders on vital business topics including with a focus on business networking, business development, business strategy and organizational involvement. www.staysuccessful.corn
To leverage more than 20 years of sales, corporate and entrepreneurial experience, Jeff formed his fourth venture STAYPROFESSIONAL with focused management consulting on various aspects of marketing, business development, corporate strategy and operations. The ideal client is a Managing Partner or Senior Executive of a small to mid-sized professional service firm, including law firms, accounting firms, banks and organizations. STAYPROFESSIONAL offers the small firm a diversity of experienced faculty, flexible engagement arrangements, reasonable pricing, and results.
Giving back is synonymous to Jeff's career with active engagement in his community in several organizations, serving as a Founding Member for C-Suite Forum, a not-for-profit organization designed for exemplary business, community and philanthropic leaders in South Florida. Jeff serves the Board of Directors (and Senior Executive Orientation Committee) for the Greater Miami Chamber of Commerce. Jeff is a member of the BNI International Franchise Advisory Board, one of a select few BNI Franchise Owners from around the world to serve as a collaborative guide for the global organization through various issues being faced across the 55 country footprint. Jeff's region of BNI in Miami-Dade is a participant in the Foundation Advocate program for BNI Foundation, dedicated to supporting teachers globally, where Jeff was recently the King of Hearts donor. In the recent past he has served on the board for the following organizations: Teach for America, Family Resource Center, Miami Beach Chamber Pillar Trustee Board, and the Mount Sinai Hospital Foundation YPC Board. Jeff is an Alumni of Leadership Miami – Class of 1998. Jeff is currently a Master's in Professional Studies Candidate at The George Washington University.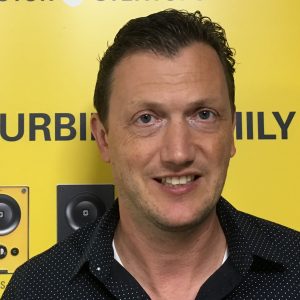 Business and Product Manager of Critical Communication Caribbean
Anne Zeeman was born in the Netherlands and has been living in Curaçao for almost 20 years. Anne is the business and product manager of Critical Communication Caribbean (C3). C3 is well known for providing professional radio communication; the company is a distributor for Vingtor-Stentofon intercom- and PA-systems in the entire Caribbean and the North of Latin America. Vingtor-Stentofon is a brand of the former owner of C3: Zenitel. Anne Zeeman has 20+ years of experience in informatics and telecom.
C3 recently opened a sales office in Colombia where Anne provides technical training, pre-engineering and project support to the partners and integrators regarding the Vingtor-Stentofon solutions. C3 provides communication solutions to the Maritime, Oil and Gas, Industrial, Transportation and Building Security markets.